For this Nissan S13, we've installed a FAT angle kit alongside the S13-2JZ swap subframe. The car runs a stock 2JZ-GTE engine paired with our G35-900 turbo kit. It features full stainless steel hardlines for water, oil, and boost.
Additionally, it has a 4-port boost solenoid, a Turbosmart Progate 50, and a custom 3.5-inch stainless steel downpipe. Our custom waterneck and waterline are also installed on the engine block.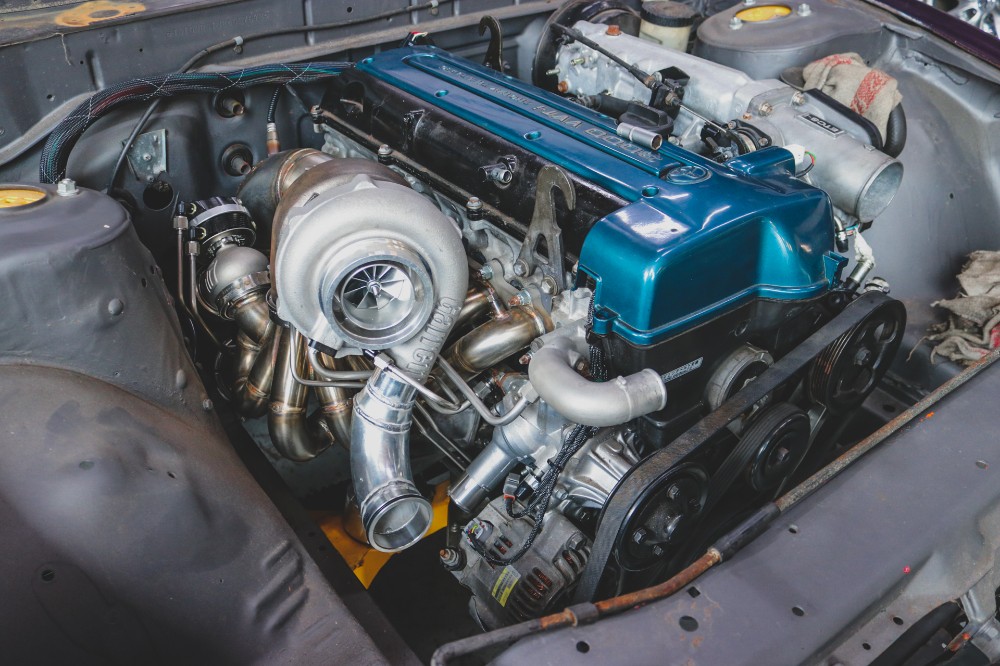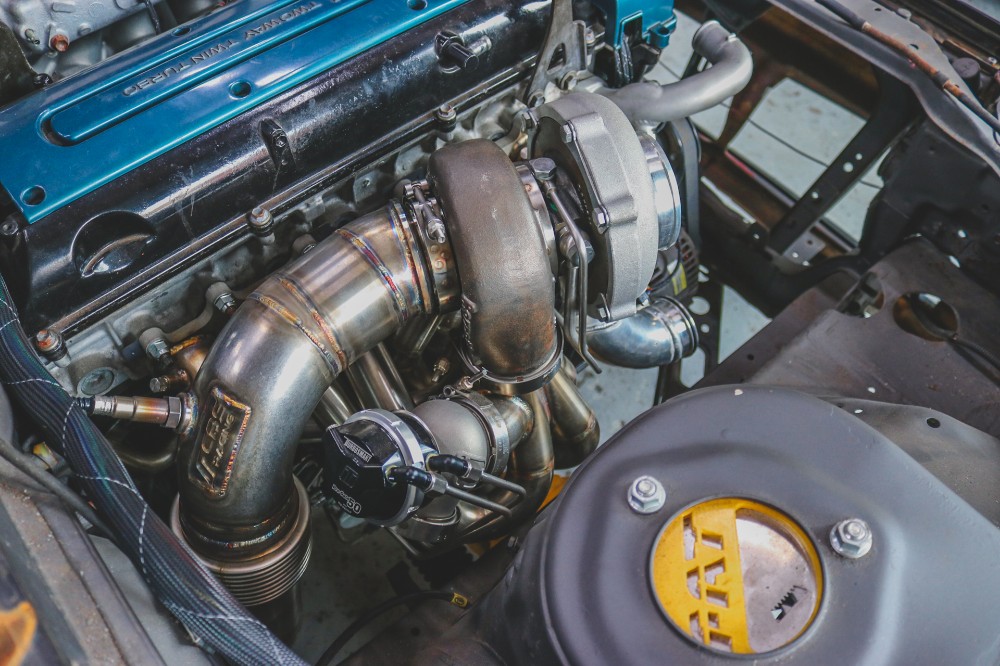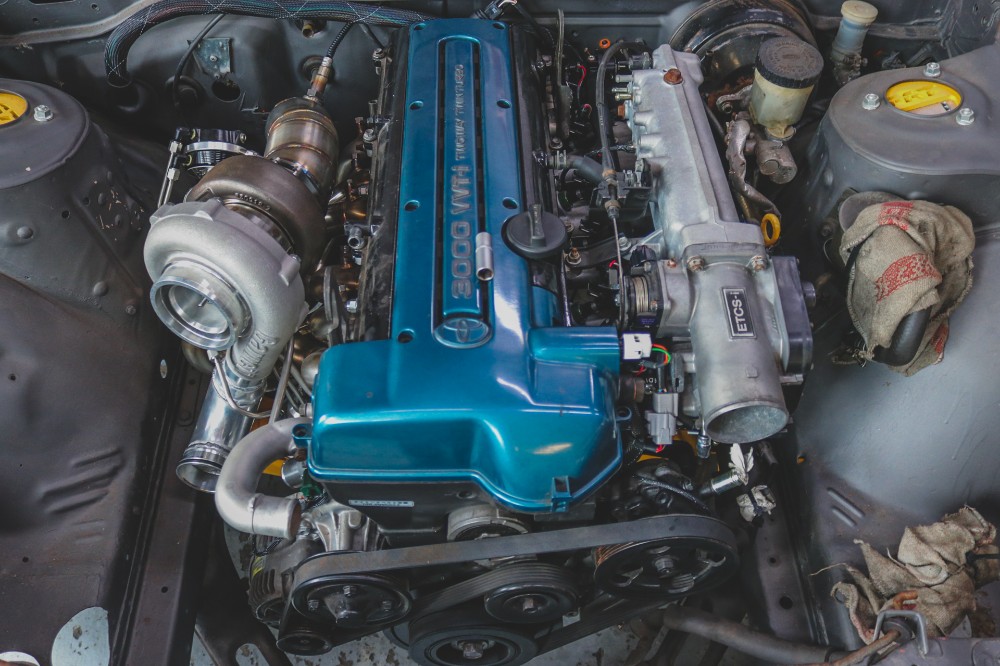 To control the car, we are using a MaxxECU RACE and a custom CBS wiring loom. The 2JZ engine is connected to a Lexus 220D transmission, which is equipped with a Samsonas shifter. In the rear, we have a Radium dual pump surge tank to ensure sufficient fuel supply. We have also performed a 350z differential and axle conversion, which provides increased strength for drifting purposes.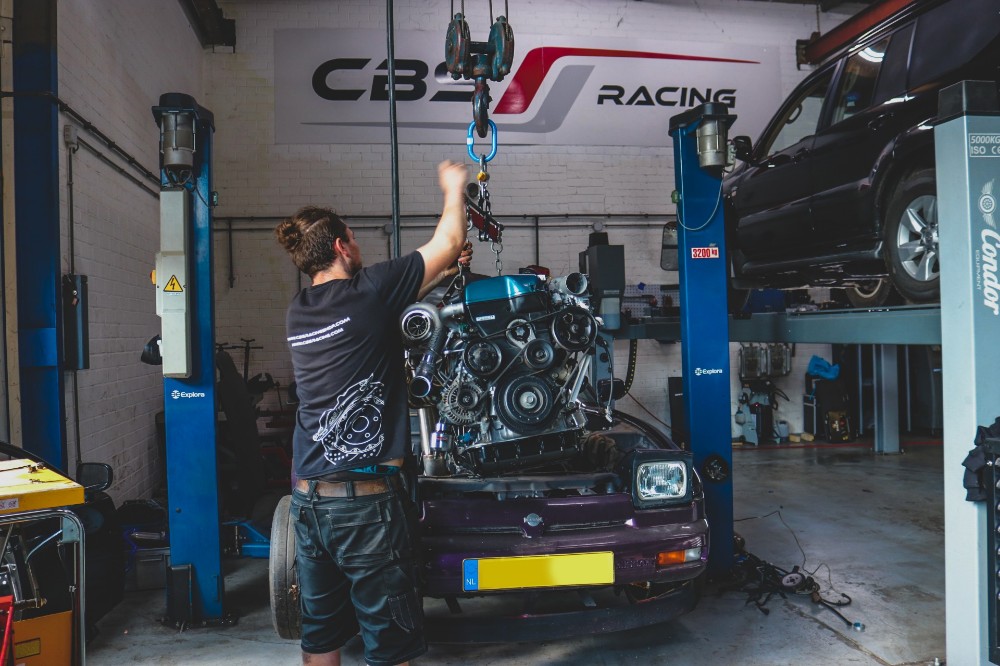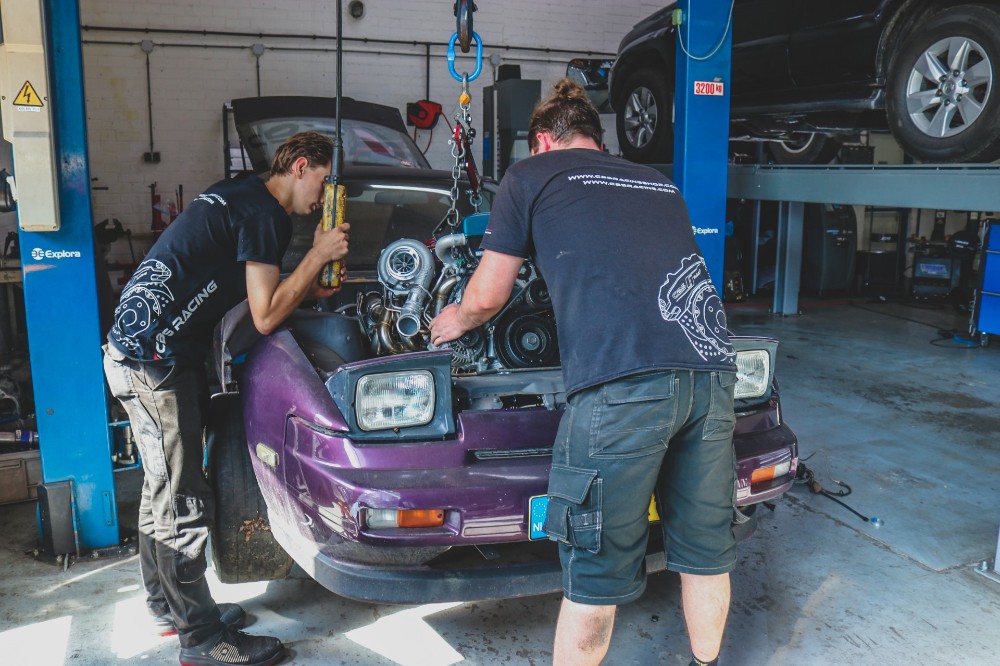 As for future plans, we will fabricate a complete 3.5-inch exhaust system with a Varex muffler. Additionally, we will incorporate a screamer pipe through the hood for the wastegate.
Our next step is to develop an intercooler kit with custom piping utilizing our own quick-release clamps.
Stay tuned for the progress!
-------------------------------------------------------------------------
*** UPDATE 28-07-2023 ***
We designed and created a complete custom 3.5-inch exhaust that perfectly matches our 3.5-inch downpipe and fits neatly under the car. The entire exhaust system is made of stainless steel and includes a straight pipe that extends all the way to the rear bumper. It ends with a 3.5-inch Varex muffler.
We specifically installed the Varex muffler to ensure optimal flow and sound during track use while maintaining a quiet performance on regular roads
.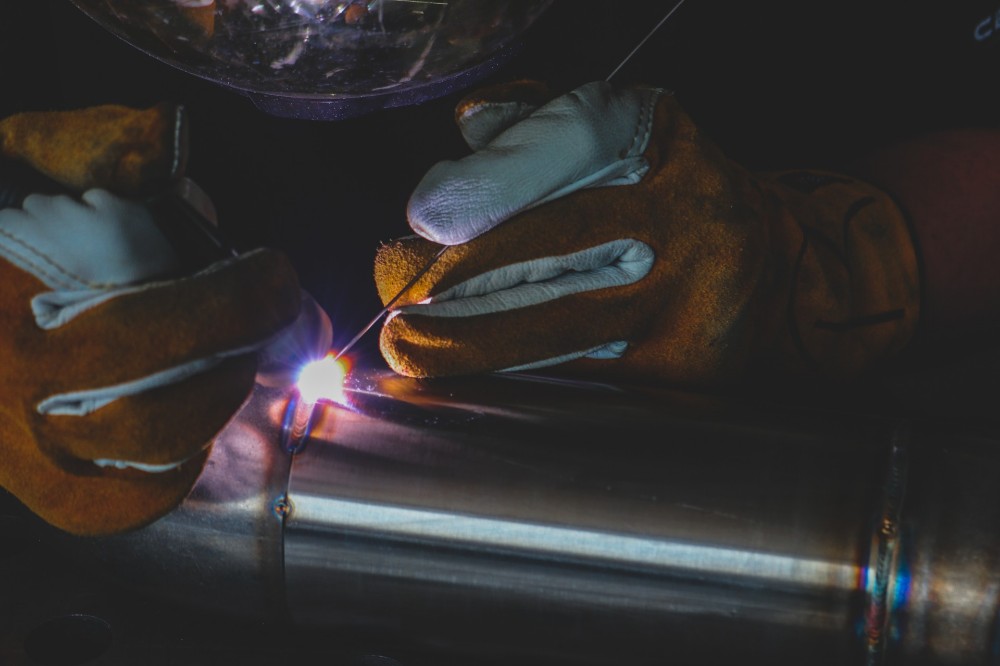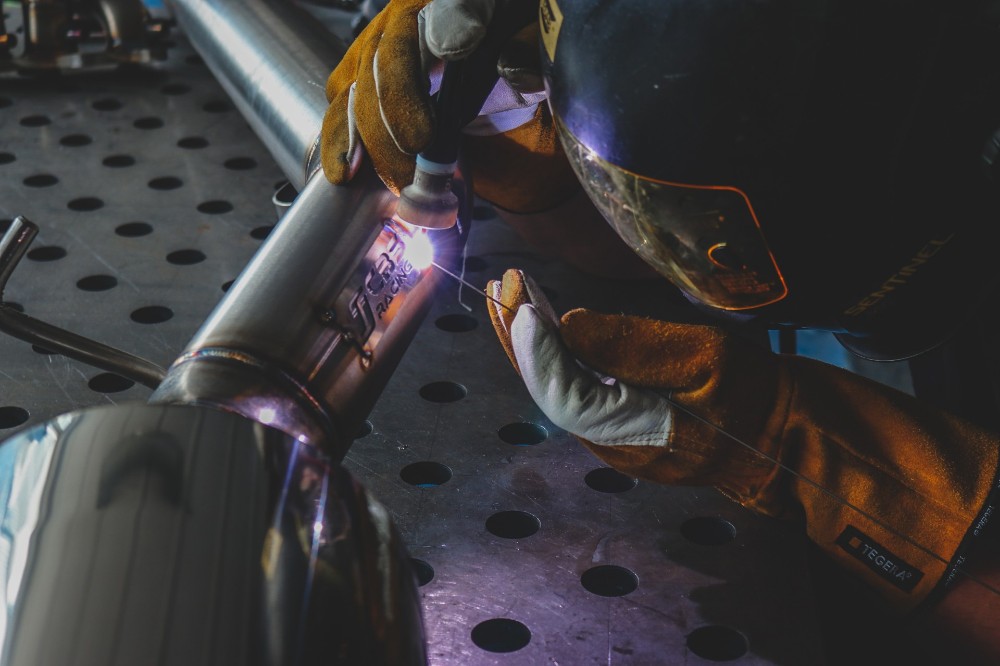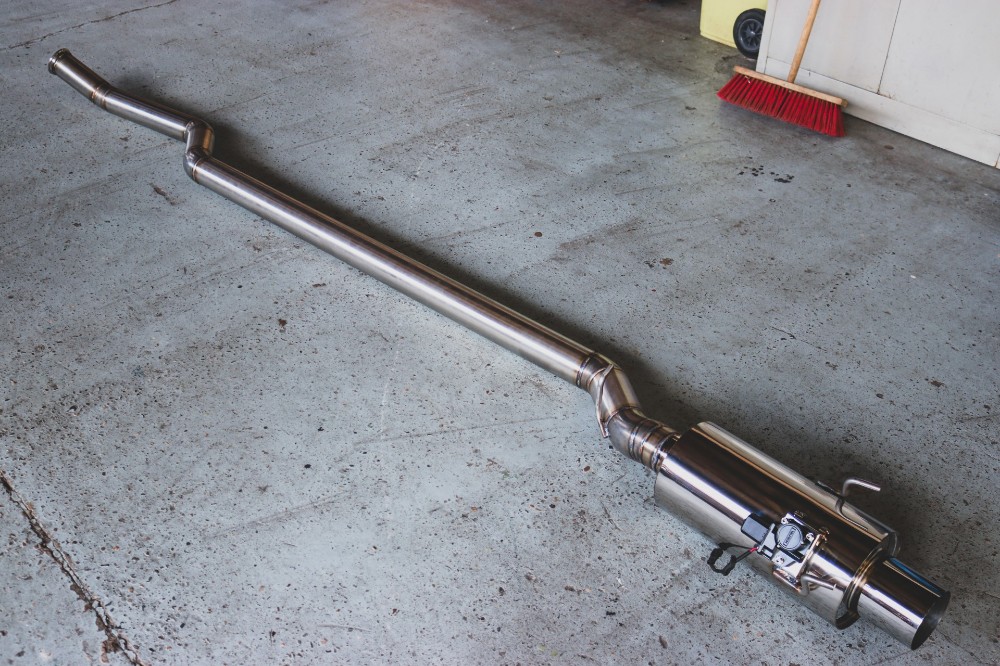 Despite being a race/drift car, there's nothing quite like the deep roar of a recirculating wastegate when going full throttle. That's why we're currently working on fabricating the recirculating wastegate as the final touch for the exhaust system.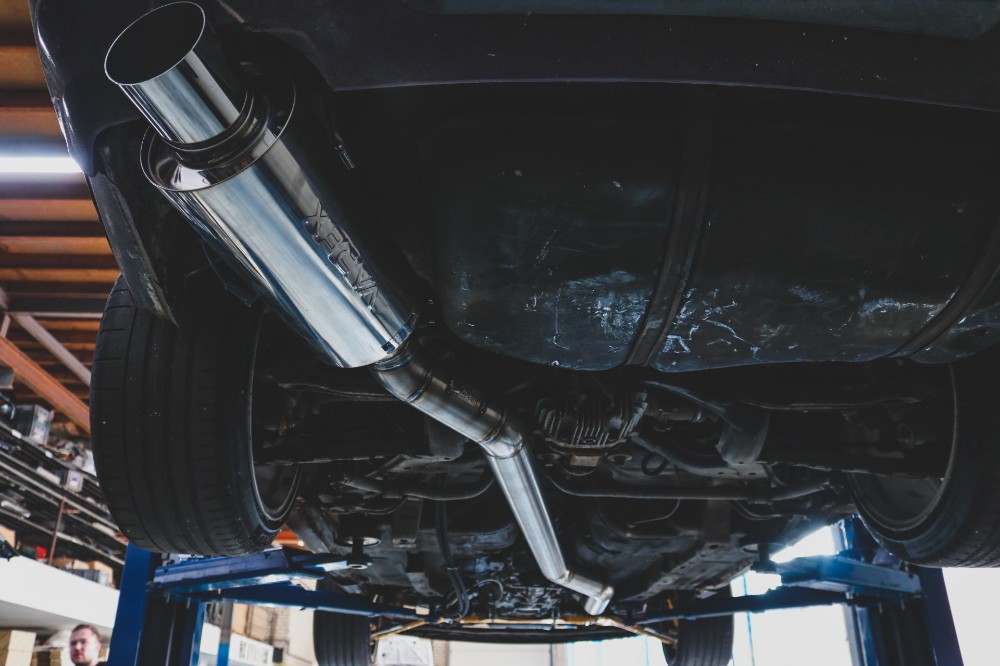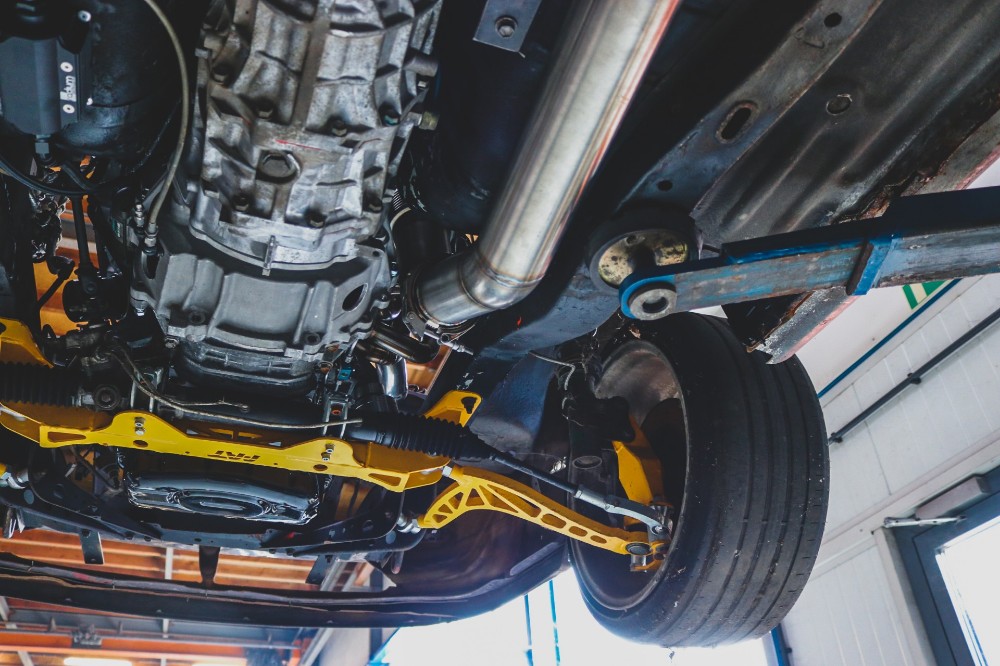 Almost ready to hit the track